Being a technology development center established for contributing to Turkey's technology development capacity of local and international entrepreneurs, Teknopark Istanbul signifies the innovation center of the Turkish defense industry. Teknopark Istanbul integrates the research capabilities of the universities in Istanbul and surrounding universities, qualified workforce, and experience of the regional industry, particularly in the defense industry.
Teknopark Istanbul, whose foundation was based on the decisions of the Defense Industry Executive Committee (SSIK) dated 8 October 1987, is a significant part of ITEP (Advanced Technology Industrial Park and Airport Project), which was implemented in the Anatolian side of Istanbul in order to support the establishment of the dynamic, scientific and technological infrastructure required by the Defense Industry Directorate to meet the high technology needs of our country from national sources. With the decision of the Council of Ministers dated April 20, 1988, a land area of 13 million m² was expropriated in Pendik Kurtköy for the purposes of ITEP; approximately 2.5 million square meters of land in this area has been reserved for Teknopark Istanbul.
With the letter of intent signed on February 12, 2009, between the Presidency of Defense Industries (SSB), Istanbul Chamber of Commerce (ITO) and Istanbul Commerce University, Teknopark Istanbul became the Technology Development Zone (TGB) according to the decision of the Council of Minister on the Technology Development Regions, published in the Official Gazette dated 03 October, numbered 4691.
Subsequently, Istanbul Airport Operation and Aviation Industry Inc. (HEAŞ) and Defense Technology Engineering and Trade Inc. (STM) became part of the founding delegation. The partnership agreement was signed on March 12, 2010, and Teknopark Istanbul A.Ş. has been officially established and started its activities as of May 4, 2010.
There are more than 300 local and international companies in Teknopark Istanbul, engaged in R&D researches for high technology developments, mainly in the defense industry, aviation/space, maritime, advanced electronics, energy, health sciences, and industrial software sectors including STM, Aselsan, TAI, TEI, Roketsan, BMC, Yaltes, C-Tech, Altınay Havacılık, Pavotek, Femsan, Armelsan, Kale Havacılık, Figes.
There are more than 90 entrepreneurs and groups of entrepreneurs, carrying out R&D studies on innovative and deep technology-based business ideas in Cube Incubation, the incubation center of Teknopark Istanbul. Cube Incubation, offering opportunities at international standards with the motto "Incubatıon center for deep tech entrepreneurs", is taking firm steps towards becoming one of the world's leading incubation centers. Entrepreneurs at Cube Incubation, where branding training are given at zero cost; benefit from the Biocube Laboratory installed on an area of 300 square meters, Clean Rooms installed on an area of 100 square meters, the Post Incubation Area and the Prototyping Center planned to be installed on an area of 400 square meters for free or at a very low cost.
As being aware that R&D researches should achieve a commercial value, Teknopark Istanbul includes a Technology Transfer Office (TTO) that provides service within this framework and 4 focused clusters established. While TTO carries out studies on the patenting and commercialization of these projects, of which R&D researches are carried out, SAHA Istanbul (Istanbul Defense and Aerospace Space Cluster Association), ARGEMIP (R&D Centers Communication and Cooperation Platform), ISEK (Istanbul Health Industry Cluster) and Turkish Maritime clusters are also carrying out significant works to create a synergy environment with institutions, working in these fields and to establish efficient research areas together. The principal objectives of these clusters are to eliminate foreign-source dependency in technology, increase the production of national technologies and contribute to our country's purpose of developing the national industry.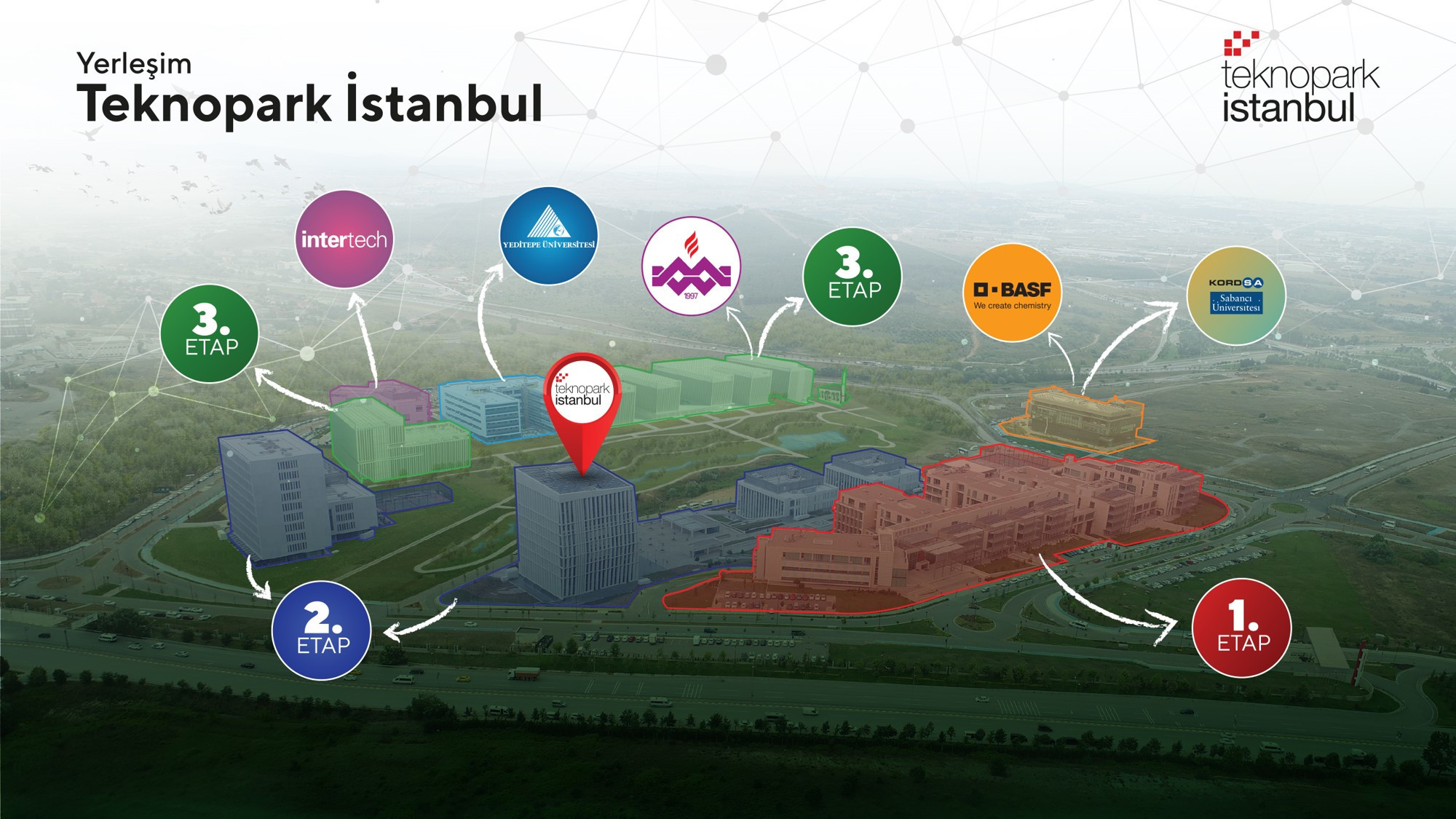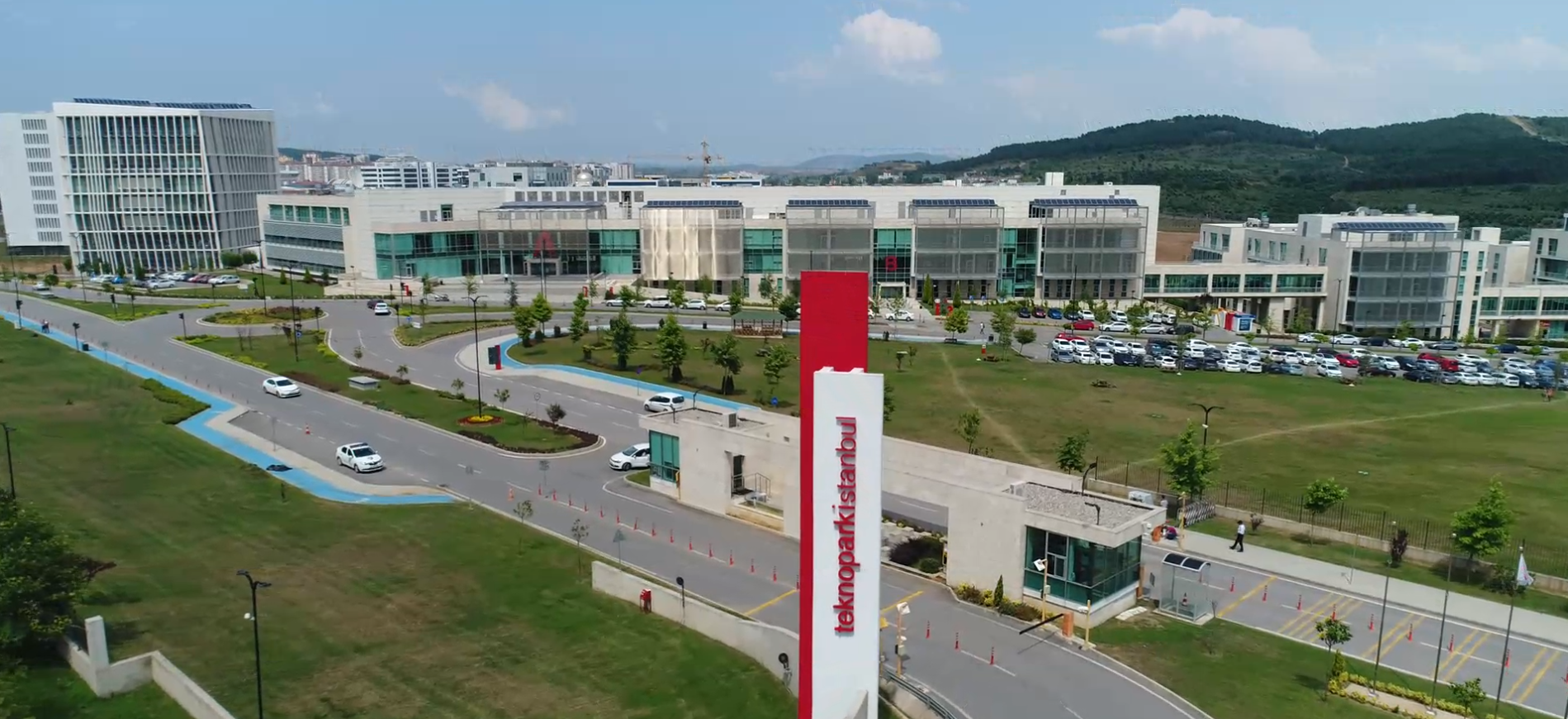 %45

%40

%13

%1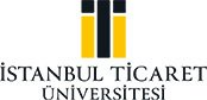 %1

As Teknopark Istanbul, our purpose is to create an ecosystem that supports R&D activities, innovation and technological production with the services we offer and these developments directly trigger entrepreneurship and the economy.
Mission
"Being the center of scientific and technological innovations that will add value to humanity with our stakeholders"
Contributing to the national innovation ecosystem
Accelerating the process of transformation into an information society
Contributing to transforming academic and scientific studies into high-tech products
Encouraging entrepreneurship skills and growth of companies operating in the focus technology areas
Maintaining an interaction between the science and business world
Vision
"To be the leading Teknopark of our region by providing an environment for the development of creative ideas and projects"
To be the address of the R&D and Excellence Centers to be established in critical technologies for our country
Creating a new model for innovation and economic development
Being a respected brand, recognized in the international arena
Creating an international business and trade center with a high standard of living
Quickly turning ideas into products and brands